This time of year the most popular question I get asked is, "What kind of winter do you think we'll have?" My standard response is, "Snowy!"
The real question though on everyone's mind is, exactly how snowy will it be? After all, more snow equates to a better ski season.
So, the real quest is to try and give everyone a heads-up on how early will the snow come and will it keep coming right through the whole winter season…..and then somehow magically stop on April First, when we want the weather to turn to spring. By that time of year, the question becomes, when is it going to get warm and sunny?!!
There are a number of sources for long-term weather forecasts, most of which are pretty general, that is, they only say if it's going to be warmer or colder than normal, drier or wetter than normal.
The Farmer's Almanacs for 2012 will be coming out soon, and there are several versions these days, which each have their own secret formula for predicting the next year's worth of weather. But if you read them closely, they hedge back and forth to cover a variety of possibilities, and they can be confusing or misleading about what is going to occur. The regional seasonal forecasts don't always jive with the specifics of the monthly/weekly breakdown.
On the
NWS Discussions & Outlooks page
of mountainweather.com I have put together a collection of Long Range Outlook information that you can peruse. These include 6 to 10 day outlooks, 8 to 14 day outlooks, 30-day and 3-month seasonal outlooks. Then, if you click on the link in red to "Climate Prediction Center Seasonal Outlook Page", you can get an outlook for the next 12 months…..right through September 2012.
This year's early fall outlook, September through November, for precipitation over the northern Rockies is "EC", which means "equal chances" that we will experience above, below, or normal conditions. Oh, that's helpful. Only the far Pacific Northwest Coast is expected to be wetter than normal.
Temperatures between now and November are also in the EC range for the far northern Rockies, to warmer than normal for the central and southern Rockies.
As we get into the meat of winter, December through February, precipitation for the northern and central Rockies remains at "EC", and only the Pacific Northwest, now including Northwest Montana is shown to have above normal precip.
The Pacific Northwest is also shown to be colder than normal for this time period (see maps below). Could that spell a winter of drier, lighter, powder for the Cascades? That would certainly be an anomaly!
Precipitation Map below for December-January-February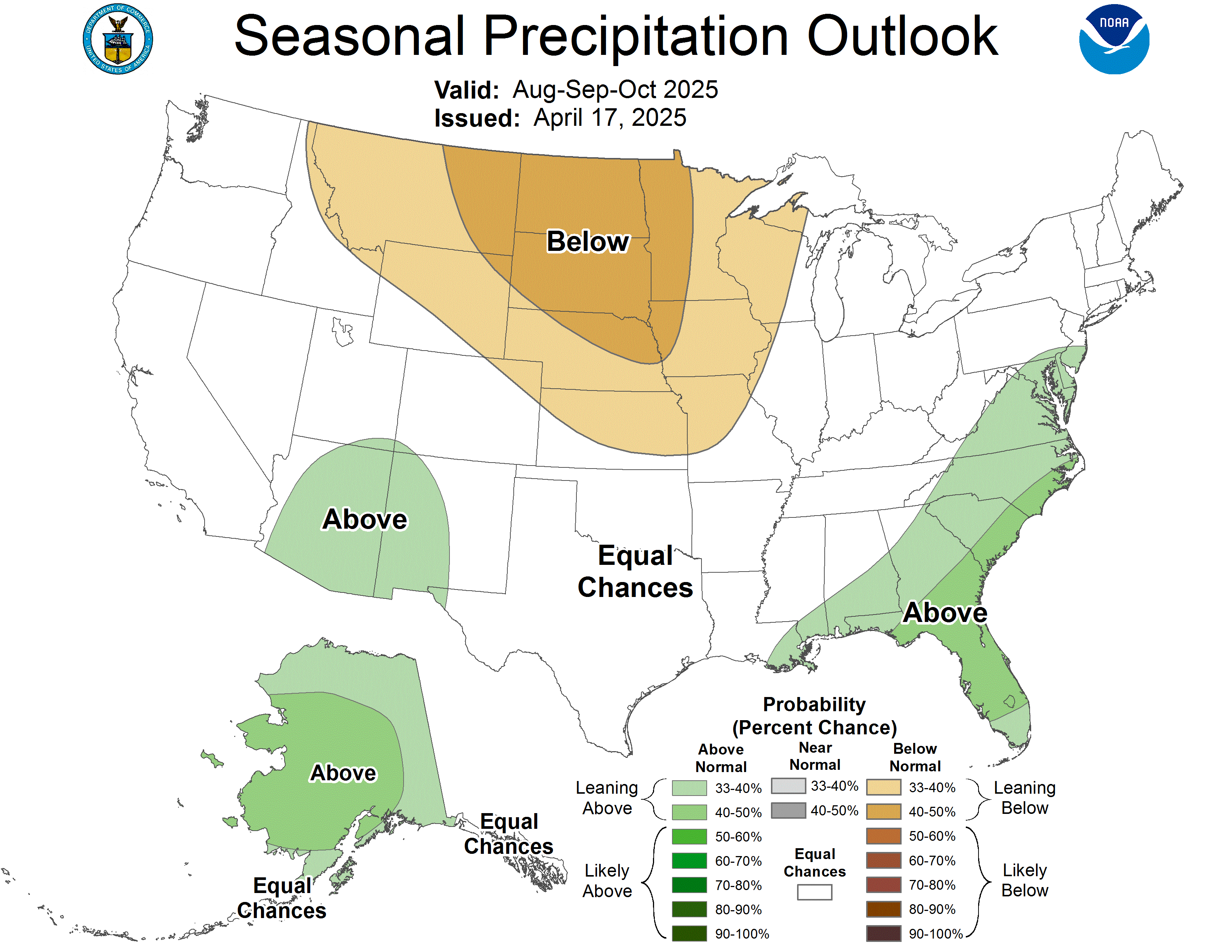 Temperature Map below for December-January-February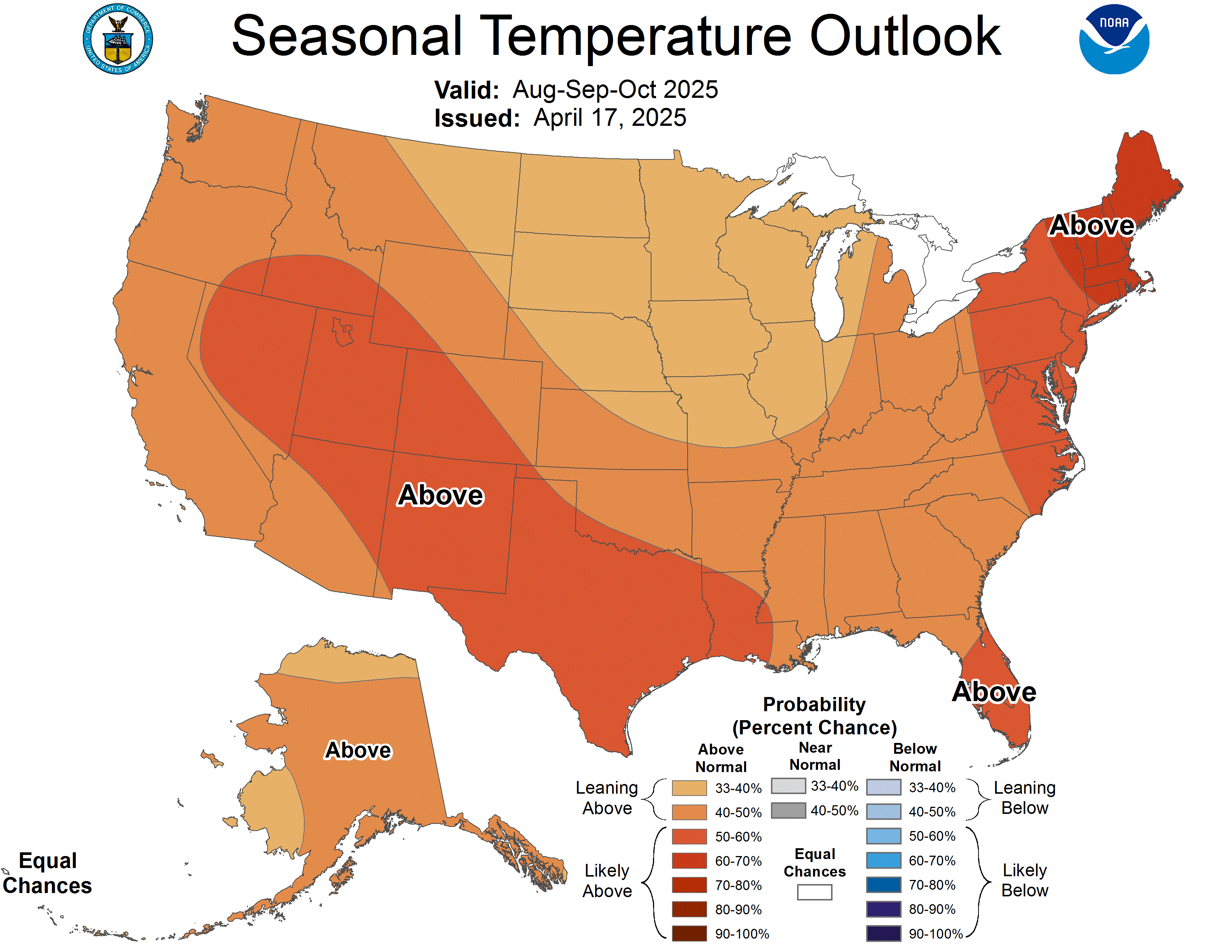 Keep in mind these are general "outlooks" over 3 month periods, not spot-on "weather forecasts" of big snowstorms or drought. They are general trends based on a bunch of different computer models and inputs. Subject to change as the weather actually changes!These get updated on an almost weekly basis.
At the bottom of the page is information about El Nino/La Nina. Most skiers are very in-tune to this phenomena, and I think it helps keep the world simple for them……La Nina means lots of snow and El Nino doesn't.
Simply put, last winter we had La Nina conditions all fall, winter, and into spring and it was very snowy from October through May. La Nina did what she was supposed to for the Northwest and the Rockies, even the Sierras, where she wasn't supposed to!
Currently we are under what is known as a "Neutral" condition, neither El Nino nor La Nina. In other words, sea surface temperatures in the equatorial Pacific are normal.
The latest prediction is for that to continue this fall and then either stay Neutral for the winter or trend towards a La Nina again. And a new forecast comes out this week….so stay tuned.
Last winter's La Nina was a strong one, and for us to get another winter like we had in 2010-2011 would be pretty hard to beat, or repeat.
Bottom-line is, when you look at all the outlooks, it seems like we are in for what might be considered a "normal" winter in the northern Rockies and Jackson Hole.
Essentially at this point to say we'll have a snowier than normal winter or a drier than normal winter would be throwing a dart. Saying it'll be snowier than normal will sell more season passes pre-season. Saying drier than normal will only bum out the ski crowd pre-maturely.
My experience has been that most folks will put their faith in whichever forecast is predicting the kind of weather they want to see happen. And they hang their hat on that almanac, or that outlook, or that La Nina forecast.
One thing I can say with some certainty, at some point this winter season it will be snowy! And at some point someone will ask, when is it going to stop snowing?